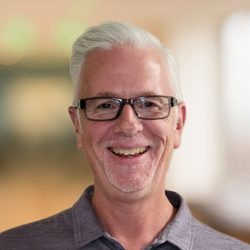 Chiropractor
Peter Raether D.C.
My name is Dr. Peter Raether (Pete). I have been a chiropractor since August, 2000. I have followed in the footsteps of my father and brother in choosing chiropractic as my career. I took a detour early on and got a degree in statistics, good thing I am using that. I don't look at chiropractic as my job, or career for that matter, I look at it as a lifestyle. I truly love my profession!
I started my career in the town I grew up in, New Holstein, WI. After six years I went on my own and worked a practice in the Milwaukee, WI area. My dream, however, was to live in Utah since about 2004. My yearning to live near the mountains lingered on and after waiting almost 18 years my family made the move.
I have been married to my amazing wife, Cassie, since 2002. We have four children: Ella, Claire, Jack, and Carly.
I want prospective patients to know that I will do whatever it takes to figure out their health issues, even if the answer is not chiropractic. I like to say that I have a "toolbox" to help people achieve their health goals. There are many ways to adjust patients. I can use my hands, which is more of the traditional way, or use a less aggressive way by using low-force instruments. I will adjust the adjustment to your liking.
If you are hurting give us a try. Pain isn't a "medication deficiency!" Pain is the body telling you there is something wrong and it can't adapt anymore. Let us help!
I also love helping athletes optimize their body's performance. We can clear those little issues that are inhibiting you from being at your peak!
Hope to see you soon!
Dr. Pete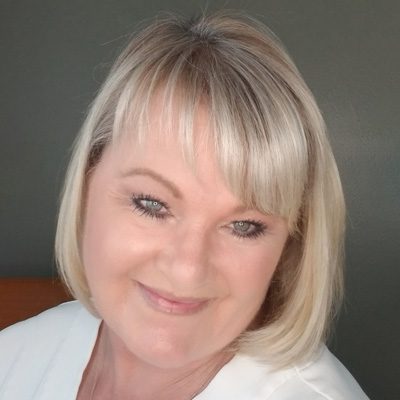 massage therapist
Janel McKinney
My passion is whole body wellness with focus on Deep Tissue chronic pain release and re-patterning. I am a Certified Health Coach and Family Herbalist, and Active Energy worker. I love a great challenge, look forward to bringing balance and integration to the structure of you.
Graduate of UCMT, 2004
Deep Tissue, Structural Integration and Quantum Physiotherapy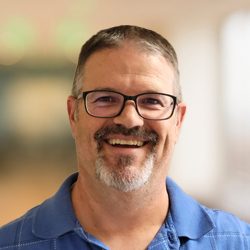 Office Manager
Allen Lawes
My name is Allen Lawes and I have owned and managed many businesses such as carpet cleaning, wholesale cars, real estate sales, and life and health insurance sales. I have worked in many customer service roles as well, most recently as a Lead Customer Service rep for SRP, a large electric company in Phoenix Az.
My passion for chiropractic, patient care, and patient health has driven me to have a desire to be involved in the day-to-day operations of a Chiropractic office. I hope to bring even more health and wellness treatment options to the office so we can help more people in our community every day.
I recently relocated to Plain City to be near his children and grandchildren. Me and my family are lifelong Chiropractic patients. I lived in the Centerville area till I was 16 when my family relocated to Gilbert, Arizona. I met his incredible wife, Paula, and we were married in 1995. We have 5 children and 5 (almost 6) grandsons.
In my off time, I enjoy riding motorcycles, hiking, camping, watching movies, and playing games with my family
Nurse Practitioner
Mistie Manning N.P.
Mistie is a nurse practitioner with over 16 years of experience in the medical field. After working in various specialties, she found her true passion in preventative care and medical aesthetics. Mistie enjoys providing a holistic and collaborative approach to healthcare.
Mistie takes pride in educating her patients on their unique health and wellness needs, ensuring they leave each appointment confident and informed about their treatment plan.
Mistie obtained her associate's and bachelor's degrees in Nursing from Weber State University. After working as a nurse for several years, she decided to obtain her Master's degree to work as a Nurse Practitioner. She studied at Maryville University in St. Louis, Missouri, and is now a Certified Family Nurse Practitioner.
Mistie is the founder and owner of Lunation Aesthetics and works at various clinics along the Wasatch Front providing her wellness and cosmetic dermatology services. She loves spending time outdoors with her family. If she is not outdoors enjoying nature, you can find her reading or listening to audiobooks.
OFFICE HOURS
---
Monday
8:00am - 1:00pm
3:00pm - 6:00pm
---
Tuesday
2:00pm - 6:00pm
---
Wednesday
8:00am - 1:00pm
3:00pm - 6:00pm
---
Thursday
8:00am - 1:00pm
3:00pm - 6:00pm
---
Friday
8:00am - 12:00pm
---
Saturday & Sunday
By Appointment Only